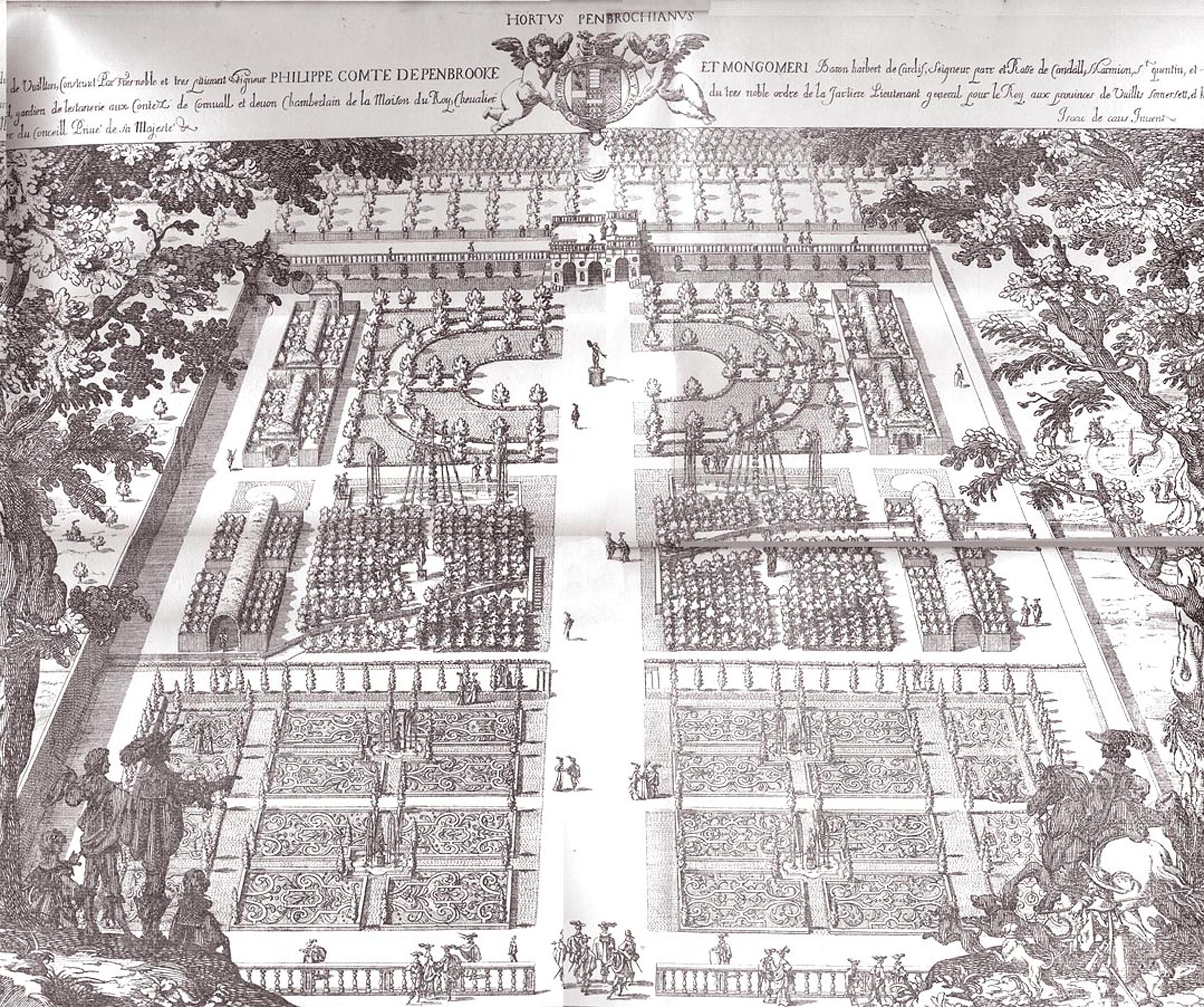 This slim tome by Isaac de Caus (1590-1648) contains a series of etchings in the manner of Callot (c.1645/9) showing the formal garden created at Wilton House by the author from 1632. The website has high res images of all the plates from the book showing the overall layout of the Italian Renaissance-inspired garden and close-ups showing details of certain of the features.
Isaac was a French garden designer and architect who arrived in England in 1612 and continued to working in gardens in a similar style to his brother Salomon de Caus. Isaac's work as an architect can be traced from 1623 and he often acted as assistant to Inigo Jones, including at Covent Garden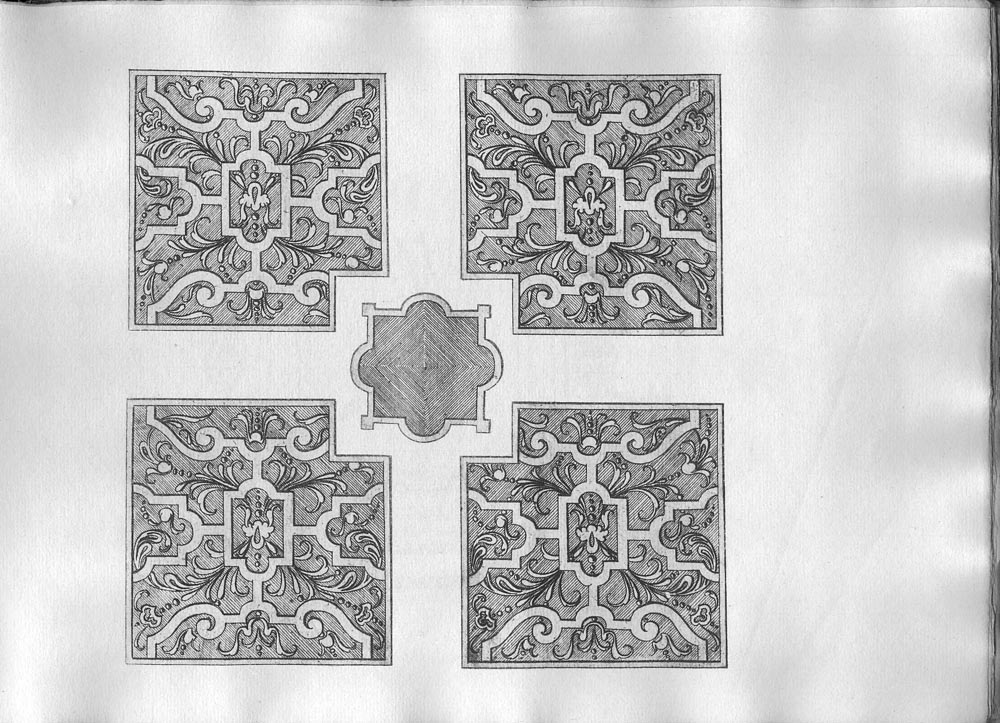 The

design

at Wilton

, and in particular its ornate parterres,

was particularly influential post-Restoration England when the French baroque style epitomised at Versailles and imitated by Charles II became especially fashionable. Sadly, however, the garden is no longer with us but Wilton does have a fine example of a Capability Brown landscape which features one of three Palladian

bridges in England. Anyone know where the other two are?